Wes þu hal !
I've just finished my first ever attempt at metalwork, a slightly ambitious crack at making what was to hopefully be an at-least collector-grade interpretation of a Vendel Era helm mostly based upon the Valsgarde 6.
It's taken me a month and a half to complete, starting with little more than sheets and bars of brass, bronze and steel, a little cast-bronze dragon strap-end, some mail offcuts, and a range of unauthentic tools.
My hands are sore, and I can't deny I may have expended my enthusiasm for creative projects for at least 12 months, but at least the results of my labours will be a joy forever.
What do you guys think? Was it all worthwhile?
http://s1134.photobucket.com/albums/m62 ... 20Project/
<------Link has step-by-step progress pics and descriptions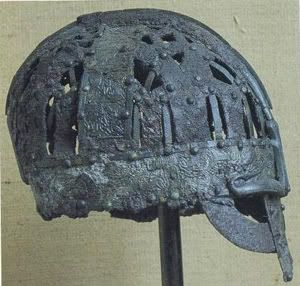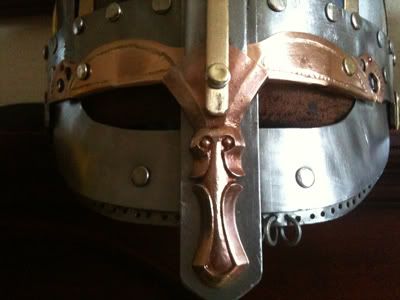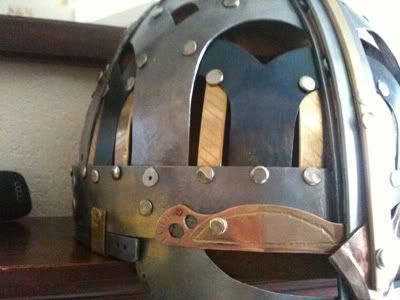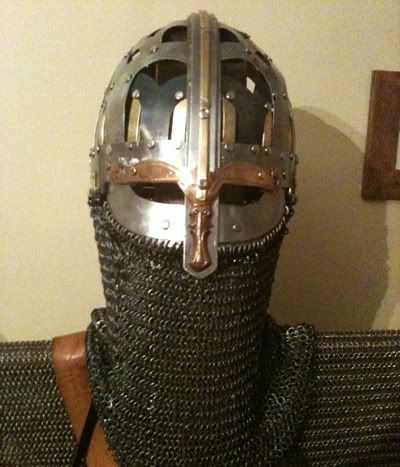 Thanks to Dominic Tweddle (for helpful diagrams in "Anglian Helm of Coppergate"), Thorkil (who's work was a helpful reference, though far beyond anything I could ever hope to own), and my dad Dr Andrew Thompson for invaluable advice throughout the project.