Last weekend, myself and some friends of mine went on a pilgrimmage:
Our outfits are mid 15th century English or thereabouts. The above picture is from when we were waiting for two other members of our party who had stopped to collect sloes along the way: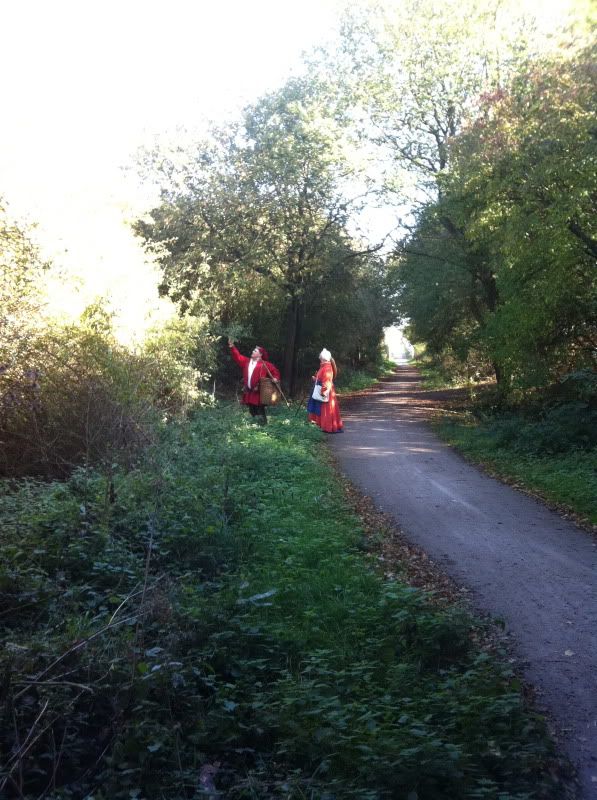 This happened quite a few times in the course of the 4 hour hike: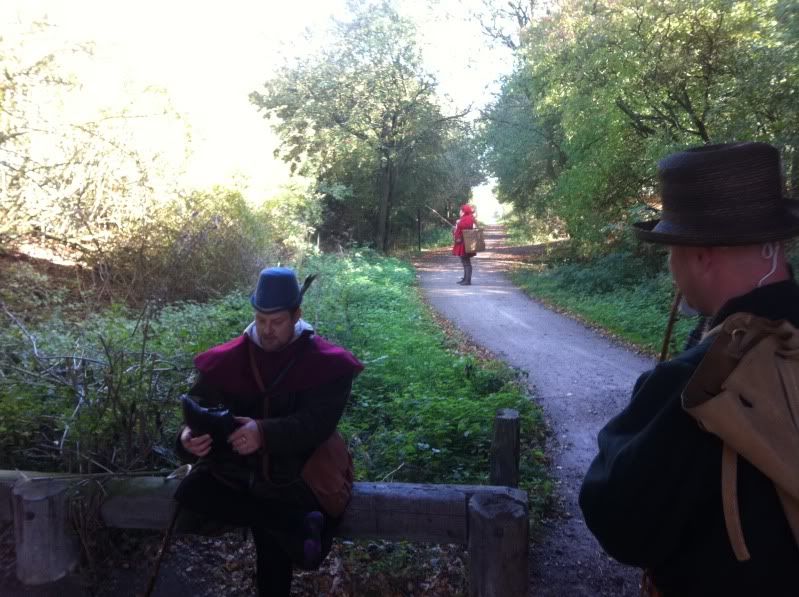 Although everyone took their turn at having to wait for the others: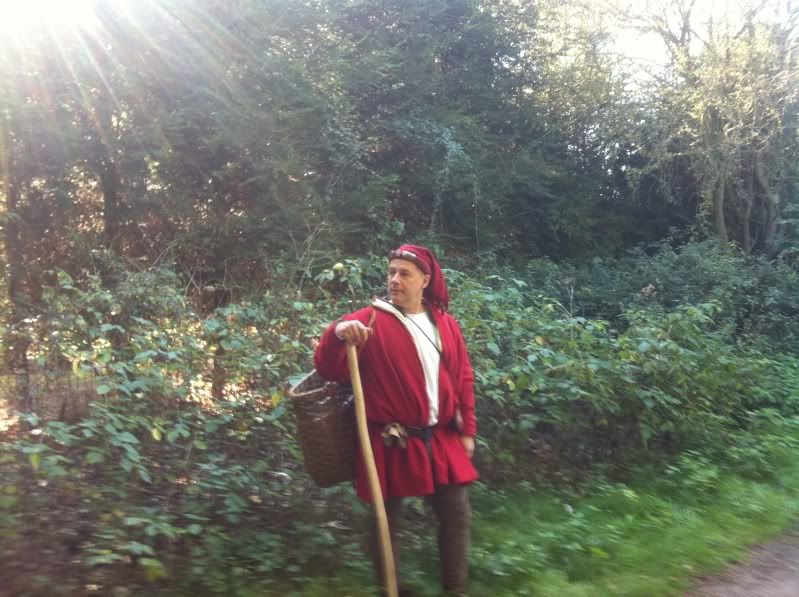 After a while we took a proper rest all together and ate some preserved meat and fruits:
Once we'd mostly finished, those with any left stored it in their hat for later, and we set of again, towards the end of our journey and a pub.
Oh, and a church. Mustn't forget about that.