<Moderators, I've scratched my head over where to put this, if I've got it wrong please accept my apologies and move it to the appropriate place>
Many of you have commented favourably on Mrs F's stays which I have occasionally posted photos of here.
She has decided to this year to branch out and make stays for other people, and will initially be offering made to measure, reed-boned, hand stitched stays for £200. Stays can be made in two styles suitable either for 1630-1660ish or 1680-1720ish
Website to follow shortly, but in the meantime here's a photo of one of her previous sets.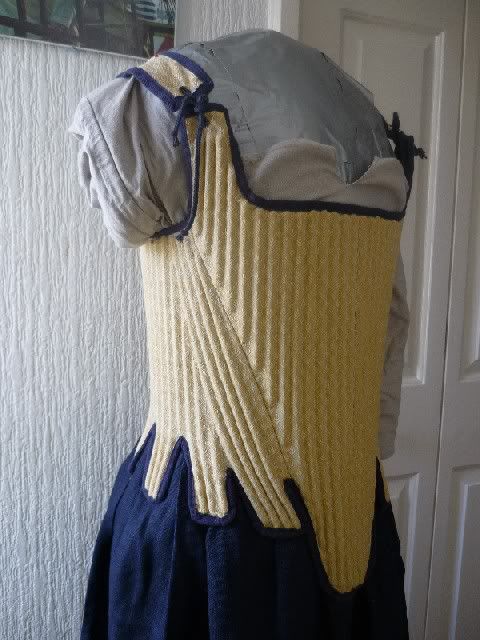 Mrs F can be contacted either through me here or direct at tam(AT)qmaab.com