Moderator: Moderators
Last edited by
photosm
on Wed Jul 03, 2013 6:12 pm, edited 1 time in total.
---
Post Centurion
Posts: 624
Joined: Sun Dec 20, 2009 11:10 pm
Location: The Dark Age
Contact:
and a very handsome bunch too !
I might be in the gutter....but I'm still looking up at the takeaway !.
---
The photo's are of the 14th Century Alliance event at Tutbury Castle..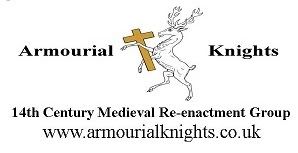 http://www.armourialknights.co.uk
---